Local Appliance Rentals Franchise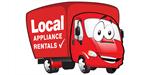 Local Appliance Rentals - Consumer Hire Franchise
Join a high-demand, low-overhead, high-profit industry at the perfect time. The world's fastest-growing affordable hire franchise.
Finance requirements

Total Investment:

£100,000

Areas Available

UK & Ireland
Profile
The fastest-growing consumer hire franchise in the world
Local Appliance Rentals is the affordable, debt-free way for families to access the big-ticket household items they desperately need. Here in the UK, demand for our services is soaring. The rental books of our existing UK franchisees are growing at breakneck speed.
Our exponential growth gives us one simple problem: we're getting more rental customers than we can handle. We urgently need more franchisees to take on some of our best territories.
You can earn £300,000 a year with Local Appliance Rentals.
This is a business with minimal overheads and weekly cash flow. You'll serve a customer base of thousands, with low churn rates and high profit margins. By your third year, it's realistic to expect salary & dividends of more than £300K per annum. That's not an exaggeration. It's happening now for our existing franchisees.
It takes time in the beginning to build up your rental book, but you'll soon find you have a stable weekly cash flow that requires almost no maintenance whatsoever.
You'll need to spend £50,000 to £100,000 in the first two years of trading. What makes this franchise unique is what you'll spend that money on: business assets that produce immediate returns.
"I looked at hundreds of existing business and franchises. Believe me when I say that nothing even comes close in terms of the return on investment. Local Appliance Rentals is the perfect partner."
– Adam Green, Birkenhead Franchisee
Why do Local Appliance Rentals franchisees succeed?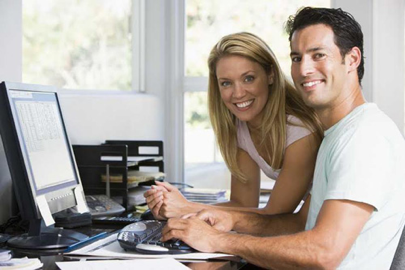 A proven business model. Our franchisees earn big with a watertight business plan, honed over a decade of profitable trading.
Customers you can count on. It's an ultra-low default business, where weekly rental payments appear in full and on time.
No expensive startup costs. You don't need to fit out a shop or own a liveried van fleet. You don't even need to rent an office.
Expert back-office support. HQ handles all of the complex affordability checks, direct debit forms, contracts, complaints and other admin.
Demand that just keeps growing. We're the affordable, debt-free way for consumers to get the expensive household items they need today. Demand for our services is soaring.
A scalable franchise. You'll earn a great living with 1 territory, but if you're hungry for scale, you can reinvest your profits and own 3-5 territories within a few years.
A business your family can rely on. You'll create a self-sustaining income machine with solid, reliable revenue projections, unbeatable ROI and a strong resale value.
150 Franchisees can't be wrong
In the 6 years since we started franchising, we've built up a global network of 150 Local Appliance Rentals franchisees. Our established franchisees in the UK are already drawing down six-figure incomes.
Our Taunton franchisee hit £470,000 in 15 months
Our Wolverhampton franchisee achieved £260,000 in 14 months
Adam Green in Birkenhead generated £500,000 in 13 months
"This business really works. Everything is in place to help a self-starter build a successful business very quickly."
– Carl Windsor, Scunthorpe Franchisee
There will never be a better time to join Local Appliance Rentals
We've got rising demand, an unsaturated marketplace and a proven global track record. The time to join Local Appliance Rentals is right now.
High customer demand means we must fill our UK territories this year. So get in touch, and let us show you how you can start your Local Appliance Rentals journey today. You'll be amazed at how quickly your rental book – and your cash income – grows.
Contact us today – fill in the form below!