Mail Boxes Etc. Franchise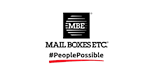 Mail Boxes Etc. - Business Services Franchise
Own three businesses in one with an MBE center. Introducing the MBE business opportunity.
Territory Information
Location:

Essen
Total Investment:

€60,000.00
Other Areas Available

Germany
Profile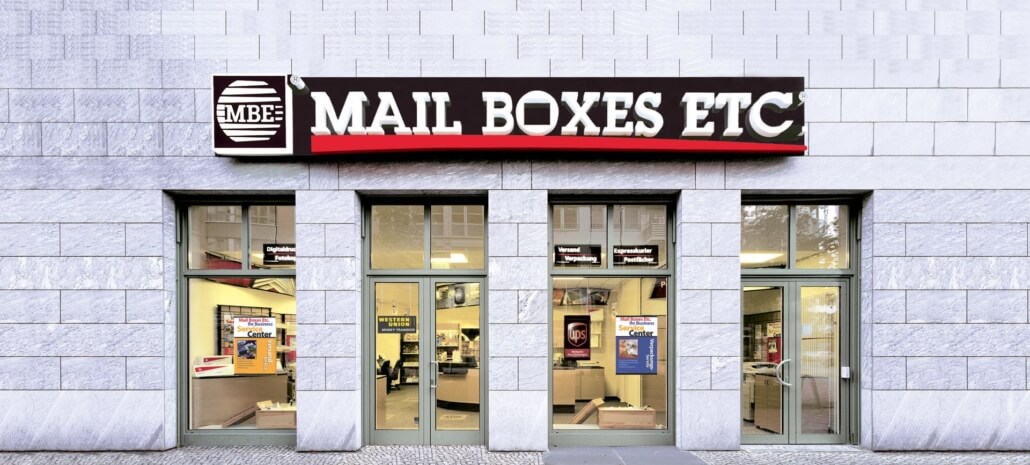 MAIL BOXES ETC. franchise that is expanding across Germany and the global market
Take your chance on an ambitious career change as an independent entrepreneur with your own Mail Boxes Etc. center.
ABOUT THE COMPANY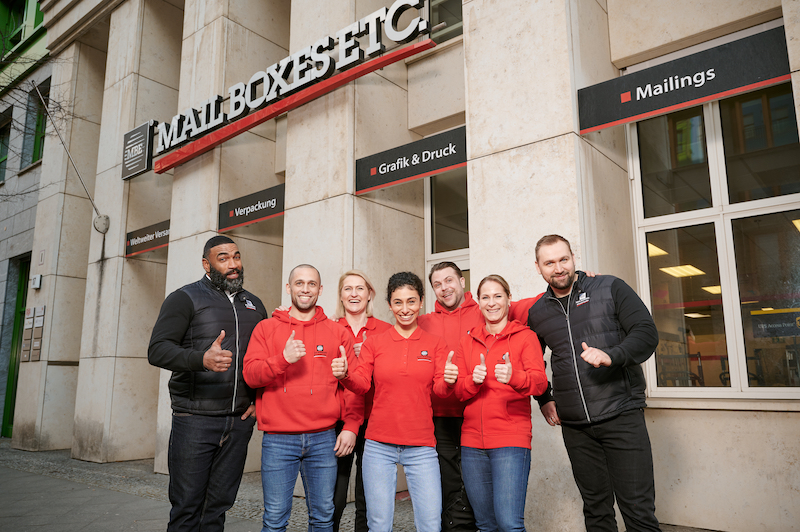 Mail Boxes Etc. [MBE] specializes in tailor-made solutions for business and private customers in the areas of:
Logistics
Shipping
Packaging
Graphics & Printing
This includes a variety of fields, such as:
Special printing
Digital marketing solutions
Storage
Processing of online business
The logistics industry - independent of the economic cycle and classified as systemically important - has a strong growth forecast. This is due to the steady increase in e-commerce and associated logistics services.
WHY CHOOSE MAIL BOXES ETC.?
As a partner, you have the opportunity to found and set up your own MBE center as an independent entrepreneur. You will benefit from being part of an experienced franchise that supports you every step of the way while being your own boss.
If they fit into the MBE portfolio, you can contribute your own strengths and expertise and add them to your business.
On request, you can also take over an existing center in some regions. Thus, you can gradually open up new business areas or continue to grow with additional centers.
MBE has opened up a gap in the market that has enormous potential with innovative and flexible offers.
The versatile MBE service portfolio is optimized by its long-term co-operations with a large number of well-known partner companies, such as:

WHAT DOES MAIL BOXES ETC. DO?
The core competencies of a classic MBE center include:
Shipping
Packaging
Micro-logistics & fulfilment
Graphics & printing
Mailbox service
Other services & products in the office area.
In addition, MBE has a clear vision for tackling the ongoing digitization of the marketplace by offering more and more centers with e-commerce solutions.
Be it international shipping, special shipping of high-quality goods or express shipping, as an MBE franchise partner, you will be the in-demand expert for your B2B customers.
BENEFITS
The logistics market has been growing rapidly for years, and you work with companies in the local area of your newly opened center in a non-cyclical B2B growth market. The MBE marketing & sales measures support you in local customer acquisition.
At MBE, you have a great deal of entrepreneurial freedom. Every business customer needs an individual solution in which you can freely contribute your creative ideas.
Your customers use you regularly, generating recurring sales. You will also enjoy increasing sales through a steadily growing customer base.
With a comprehensive training and support program, we will teach you all the skills you need to get off to a successful start immediately after opening. You have better income and development opportunities than in a permanent position, especially in the long term.
The MBE concept has been successfully active on the market for over 40 years and has gone global. The MBE group of companies most recently generated total sales of over one billion euros in 2021.
FRANCHISEE REQUIREMENTS
Decent German skills or a German-speaking partner are required.
To start self-employment with MBE, you do not need special training in advance, making our franchise suitable for everyone, including career changers.
As a partner, you should ideally have an entrepreneurial spirit, basic commercial knowledge and sales talent.
An ambitious approach to new challenges, passion and real team spirit are also integral to MBE's DNA.
TESTIMONIAL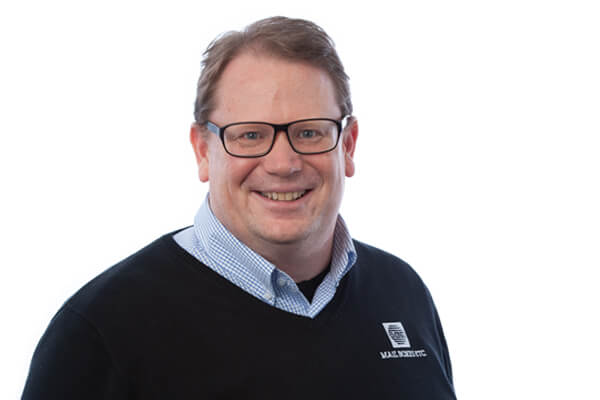 Lennart Frische has been an independent franchise partner at MBE for 17 years. He now operates eight locations in Bremen and Lower Saxony with over 30 employees together with his business partner Stefan Friedel:
"You have to be brave, you have to be committed, you have to work really hard, especially in the early stages. You don't get anything for free, but if you keep at it, the doors are open to you. It doesn't really matter which one Education you have previously enjoyed. My story shows that even as a career changer with Mail Boxes Etc. you can successfully become self-employed and grow continuously. It is important that you 'do'."
FINANCIAL INFORMATION
Minimum Liquid Capital: €20,000.00
Minimum Investment: €60,000.00